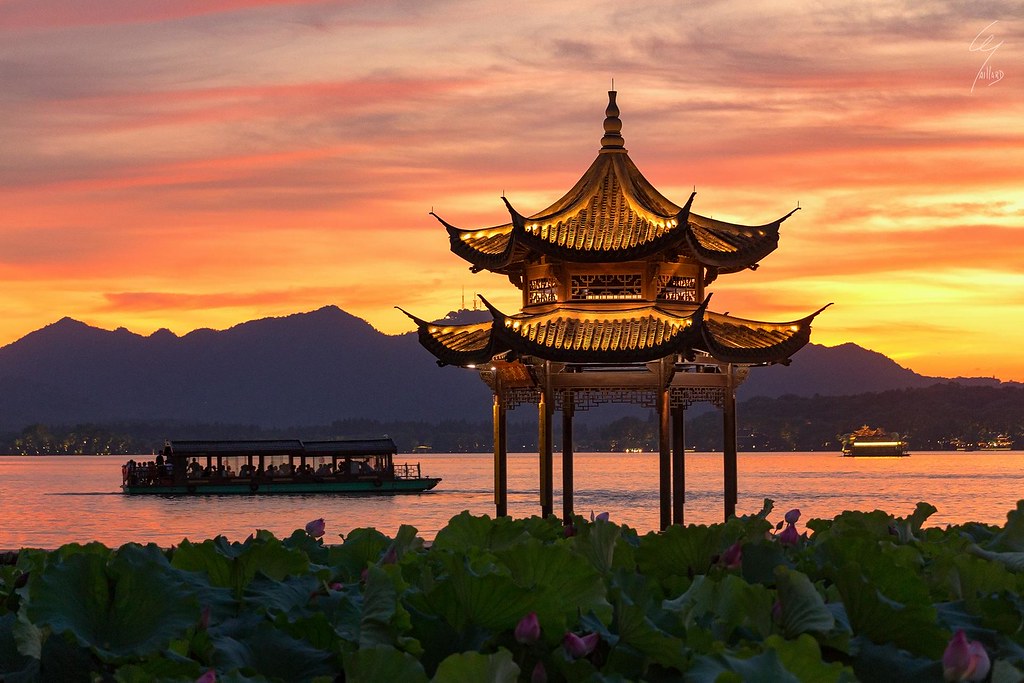 The drums are booming out. We're busy all about, building walls high and low. Alone I southward go. Yuan Zhen
A crisis is an opportunity riding the dangerous wind.
It's better to be without a book than to believe a book entirely.
A journey of a thousand miles begins with a single step
A bird does not sing because it has an answer. It sings because it has a song
China officially the People's Republic of China is a country in East Asia. It is the world's most populous country, with a population of around 1.4 billion in 2019. Covering approximately 9.6 million square kilometers (3.7 million mi2), it is the world's third or fourth-largest country by area. As a one-party state led by the Chinese Communist Party (CCP), the country officially divides itself into 23 provinces, five autonomous regions, four direct-controlled municipalities (Beijing, Tianjin, Shanghai, and Chongqing), and the special administrative regions of Hong Kong and Macau. For millennia, China's political system was based on absolute hereditary monarchies, or dynasties, beginning with the Xia dynasty in 21st century BCE. Since then, China has expanded, fractured, and re-unified numerous times. In the 3rd century BCE, the Qin reunited core China and established the first Chinese empire. The succeeding Han dynasty (206 BCE–220 CE) saw some of the most advanced technology at that time, including papermaking and the compass, along with agricultural and medical improvements. The invention of gunpowder and movable type in the Tang dynasty (618–907) and Northern Song (960–1127) completed the Four Great Inventions. Tang culture spread widely in Asia, as the new Silk Route brought traders to as far as Mesopotamia and the Horn of Africa. The Qing Empire, China's last dynasty, suffered heavy losses to foreign imperialism. The Chinese monarchy collapsed in 1912 with the Xinhai Revolution, when the Republic of China (ROC) replaced the Qing dynasty. China was invaded by the Empire of Japan during World War II. The Chinese Civil War resulted in a division of territory in 1949 when the CCP led by Mao Zedong established the People's Republic of China on mainland China while the Kuomintang-led ROC government retreated to the island of Taiwan.
Beijing
Beijing alternatively romanized as Peking is the capital of the People's Republic of China. It is the world's most populous national capital city, with over 21 million residents within an administrative area of 16,410.5 km2. With mountains surrounding the inland city on three sides, in addition to the old inner and outer city walls, Beijing was strategically poised and developed to be the residence of the emperor and thus was the perfect location for the imperial capital. The city is renowned for its opulent palaces, temples, parks, gardens, tombs, walls and gates. It has seven UNESCO World Heritage Sites—the Forbidden City, Temple of Heaven, Summer Palace, Ming Tombs, Zhoukoudian, and parts of the Great Wall and the Grand Canal