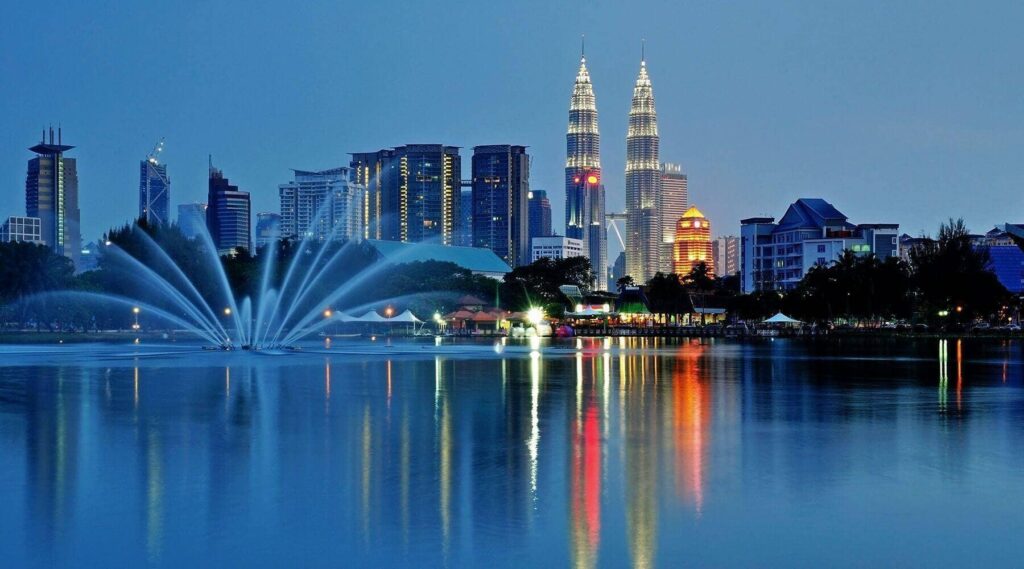 Take care of my heart because you´re in it.
Do not measure another man's coat on your body.
If you are too shy to ask, you might lose your way.
If you plant grass, you won't get rice
Malaysia is a country in Southeast Asia. The federal constitutional monarchy consists of thirteen states and three federal territories, separated by the South China Sea into two regions, Peninsular Malaysia and Borneo's East Malaysia. With a population of over 32 million, Malaysia is the world's 43rd-most populous country.
Malaysia has its origins in the Malay kingdoms which, from the 18th century, became subject to the British Empire, along with the British Straits Settlements protectorate. Peninsular Malaysia was unified as the Malayan Union in 1946. Malaya was restructured as the Federation of Malaya in 1948 and achieved independence on 31 August 1957. Malaya united with North Borneo, Sarawak, and Singapore on 16 September 1963 to become Malaysia. In 1965, Singapore was expelled from the federation.
The country is multi-ethnic and multi-cultural, which has a significant effect on its politics. About half the population is ethnically Malay, with minorities of Chinese, Indians, and indigenous peoples. The country's official language is Malaysian, a standard form of the Malay language. English remains an active second language. While recognising Islam as the country's established religion, the constitution grants freedom of religion to non-Muslims.
Kuala Lumpur
Kuala Lumpur officially the Federal Territory of Kuala Lumpur and colloquially referred to as KL, is a federal territory and the capital city of Malaysia. It is the largest city in Malaysia, covering an area of 243 km2 (94 sq mi) with an estimated population of 1.73 million as of 2016. Kuala Lumpur is the cultural, financial and economic centre of Malaysia. It is also home to the Parliament of Malaysia and the official residence of the Yang di-Pertuan Agong, the Istana Negara. Kuala Lumpur is one of the three federal territories of Malaysia, enclaved within the state of Selangor, on the central west coast of Peninsular Malaysia. Kuala Lumpur has undergone rapid development in recent decades and is home to the tallest twin buildings in the world, the Petronas Towers, which have since become an iconic symbol of Malaysia in general.