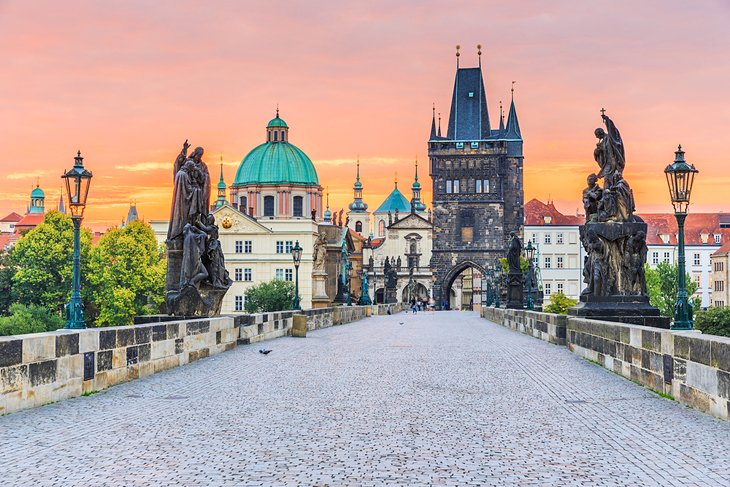 The way one eats is the way one works.
Better a lie which heals than a truth which wounds.
Good memories last long, bad ones last longer.
When we are at our happiest, then it is best to leave and go home.
The Czech Republic also called by its short-form name, Czechia is a landlocked country in Central Europe. It is bordered by Austria to the south, Germany to the west, Poland to the northeast, and Slovakia to the east. The Czech Republic has hilly landscape that covers an area of 78,866 square kilometers (30,450 sq mi) with a mostly temperate continental climate and oceanic climate. It is a unitary parliamentary republic. The Duchy of Bohemia under Great Moravia in 1002 was formally recognized as an Imperial State of the Holy Roman Empire and became a kingdom in 1198. Following the Battle of Mohács in 1526, the whole Crown of Bohemia was gradually integrated into the Habsburg Monarchy. The Protestant Bohemian Revolt led to the Thirty Years' War. After the Battle of the White Mountain, the Habsburgs consolidated their rule. With the dissolution of the Holy Empire in 1806, the Crown lands became part of the Austrian Empire.In the 19th century, the Czech lands became more industrialized, becoming part of the First Czechoslovak Republic following the collapse of the Austria-Hungary after World War I. After the Munich Agreement in 1938, Nazi Germany systematically took control over the Czech lands. Czechoslovakia was restored in 1945 until 1 January 1993 when it dissolved with its constituent states becoming the independent states of the Czech Republic and Slovakia.
Prague
Prague is the capital and largest city in the Czech Republic, the 13th largest city in the European Union and the historical capital of Bohemia. Situated on the Vltava river, Prague is home to about 1.3 million people, while its metropolitan area is estimated to have a population of 2.7 million. Prague is a political, cultural and economic centre of central Europe complete with a rich history. Founded during the Romanesque and flourishing by the Gothic, Renaissance and Baroque eras, Prague was the capital of the Kingdom of Bohemia and the main residence of several Holy Roman Emperors, most notably of Charles IV (r. 1346–1378). It was an important city to the Habsburg Monarchy and its Austro-Hungarian Empire. The city played major roles in the Bohemian and Protestant Reformation, the Thirty Years' War and in 20th-century history as the capital of Czechoslovakia between the World Wars and the post-war Communist era. Prague is home to a number of well-known cultural attractions, many of which survived the violence and destruction of 20th-century Europe. Main attractions include Prague Castle, Charles Bridge, Old Town Square with the Prague astronomical clock, the Jewish Quarter, Petřín hill and Vyšehrad.